Cloud in Germany
Your cloud is implemented in Germany in accordance with ISO 27001 and in compliance with strict German and European data protection requirements such as the EU-DSGVO.
Benefit from the reliability of a cluster and the flexibility of modern cloud solutions with our managed cloud server systems. With our ISO 27001 and ISO 9001 certified managed hosting, you receive state-of-the-art systems that can be flexibly adapted to your requirements without you having to invest in expensive infrastructure or your own staff. Of course, our cloud servers meet the requirements of the new EU Data Protection Regulation.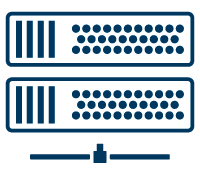 Our private cloud based on OpenStack offers you the most modern functions with a high level of stability and security for your data and operating environment. Use your infrastructure automatically via API or simply via web interface to commission new instances in your private cloud within minutes. Our 24/7 incident management ensures high availability and security of your cloud solution. Of course, we can implement your private cloud at our high-security locations in Frankfurt am Main (geo-redundant on request) or at your data centre.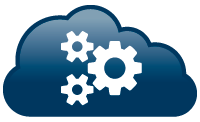 Cloud IaaS
Infrastructure as a Service
We manage your cloud infrastructure including connection, network, hardware, cloud stack, redundant storage 24/7 including comprehensive incident management. Our solutions are implemented in compliance with data protection regulations in Germany in high-security data centres in Frankfurt am Main (or your own data centre) and secured by our ISO27001 and ISO9001 certified management process. The comprehensive auditing by auditors in accordance with IDW PS 951 Type2 (comparable to SOC2) ensures compliance with the requirements even for demanding projects and customers.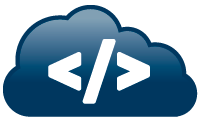 Cloud PaaS
Platform as a Service
We take over the operation of IT infrastructure, including all administrative work, monitoring and 24/7 incident management. As a Platform as a Service (PaaS), we provide LAMP and Tomcat systems, database clusters MariaDB, PostGreSQL, and of course pure Linux, BSD and Windows systems, among others.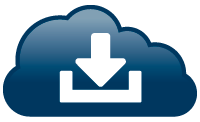 Cloud SaaS
Software as a Service
We offer SaaS for common software such as JIRA, Confluence, TYPO3, RT as well as for the operation of your own software and applications. Benefit from our experience, comprehensive certifications and audits and compliance with data protection regulations (EU-DSGVO). Many well-known software companies use our experience for the realisation of sophisticated SaaS offers for their customers. Get in touch with us.